Welcome To Youology
The Study of you after 40.
Inspiration. Education. Empowerment.
Are you a woman aged over 40?
Have you been feeling irritable, moody, anxious or like you're going a bit nuts?
Is your weight going up and you can't seem to control it?
Has your skin changed?
Do you feel like you've lost your mojo?
Are you confused about what to wear?
YOU'VE LANDED IN THE RIGHT PLACE – WE'RE DEDICATED TO SUPPORTING YOU TO LOSE WEIGHT, FEEL FABULOUS AND LIVE LIFE BEAUTIFULLY.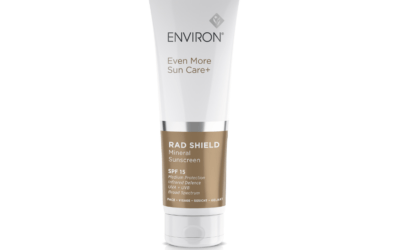 Environ has a new baby and it's a goody. As with anything I write about in 'Best In Beauty' I've long been a fan of the brand. Or, if it's a newbie I'm blown away by it. Environ falls under the former banner. I think I've been on familiar terms...
read more

I'm a former magazine health/beauty editor, author and certified international health coach with a specialty in 40+ women. I have knowledge of anatomy and physiology, skincare, nutrition and a variety of wellness practices plus I have access to a some amazing experts so we can cover all the bases.