I just couldn't wait to share Samson & Charlie with you. It's an Australian brand I discovered as I was researching facial oils. It's not a sponsored/paid post but purely my own observations and I purchased the products myself.
The entire range sounds really good but my initial attraction was to the Famous 24k Glow Anti-Aging Facial Oil because it's natural, based on watermelon which I found a bit different and it's pink. I've always been crazy about pink. So were my mother and grandmother – it must be a genetic thing. 😊
Anyway, onto the lowdown.
Samson & Charlie Famous 24k Glow Anti-Aging Watermelon & Kiwi Facial Oil
This luxurious facial oil feels and smells divine and I love the addition of the 24k gold flakes from Perth Mint in Western Australia. It makes it feel extra special.
Famous promises to awaken dry dull skin with its fruit seed nectar and camellia, marula and Abyssinian oils and linoleic acid rich watermelon, blueberry, kiwi and cacay oils which serve up a nice antioxidant dose of vitamins A, B, C, E and F, omega 3 and 6 and some lovely mineral properties courtesy of the gold. It's nice and light and not too oily as so many oils are.
It also contains luxurious absolutes from pink lotus, rose, neroli and champaca. Honestly? It was always a love affair waiting to happen for this beauty boffin! There are so many things to love about it. 💖
Star rating: ⭐⭐⭐⭐⭐
When I found Famous I also needed a cleanser (most of my beauty booty is packed away in boxes right now due to renovating) so I decided to give the Pomegranate & PawPaw a go and I'm so glad I did. Here's the gen.
Pomegranate & PawPaw Renewal Anti-Aging Exfoliating Cleanser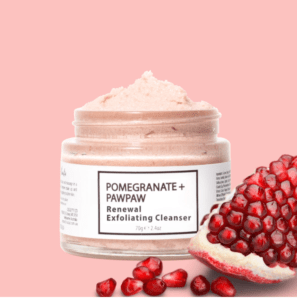 This sugar and clay cleanser is such a good partner for Famous as it uses natural alpha hydroxy acids (AHA's) to exfoliate and brighten the complexion using sugar, Australian sea salt and pink clay together with pomegranate and mangosteen fruit extracts, fermented pawpaw and passion flower enzymes.
I like swirling it up with a good helping of water on my fingers first and then massaging my skin for a super clean feeling from naturally derived glycolic and lactic acids. Super good and of course, cruelty free because that's how I roll.
Star rating: ⭐⭐⭐⭐⭐
These guys arrived really quickly, wrapped in fuchsia pink tissue paper (sigh!) and a little white cardboard box.
They are little beauties.
CLICK TO SHOP IT: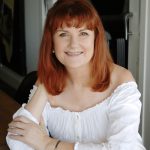 Road Tested by Jenna. I purchased the two together as a bundle which gave a 25% saving and Samson & Charlie have Afterpay and G Pay.
Thanks for stopping by,
Yours in health & happiness 🌸