Dream Catchers is an amazing series presented, directed and produced by Hilary Timmins. Hilary graced New Zealand television screens for over 20 years – 15 of those as the hostess of Lotto before she relocated to the UK.
In Series 1 of Dream Catchers, Hilary talks to 32 New Zealanders living in the UK. They share their inspiring stories of living their dreams – essential viewing for young people and adults alike as it's both educational and inspirational.
Some of the names may be familiar such as fashion designer Emilia Wickstead and chef Peter Gordon, but others will be an introduction to fascinating new Kiwis doing wonderful things.
Following Your Dreams
A big part of living a wonderful life is following your dreams so there are powerful messages in Dream Catchers. Hilary is a dear friend of mine who is also following her dreams. With Dream Catchers, she's explored her entrepreneurial spirit and she's relocated to the other side of the world with her son Callum (now 25) to be with her partner Rob (a love story for another day if she's willing to share it). And that's what it's all about really, isn't it? Have you got a bit dream you're following? 😊
The official intro to Dream Catchers is: New Zealand has a long and enduring relationship with the United Kingdom and thousands of Kiwis touch down for their OE or holidays in Britain every year. Many end up staying and living their dreams on the other side of the world.
About Dream Catchers
Dream Catchers is a factual series that reveals some of our most successful expats, what motivates them and what it is about them as New Zealanders that make them stand out from the crowd. It also asks what brought them to the UK, why they stayed, the secrets of their success and their continuing connections to New Zealand.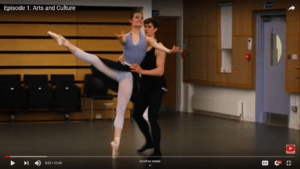 Hilary moved to the UK not long after the Christchurch earthquake and became involved in many of the fundraising events in London. The earthquake was a catalyst that brought many New Zealanders together, and it was during this time she met some of these extraordinary Kiwis and the idea to share their stories and inspire a new generation of New Zealanders was ignited.
An Extraordinary Team
The production has been fortunate to have some extraordinary people working on it including Oscar nominated editor Kant Pan, Golden Globe nominated sound designer, New Zealander Blair Jollands who also did the original music and Oscar winning sound mixer, New Zealander Mike Hedges. 
Recognition & Screening
Hilary has been a recipient of the Prime Minister's Office, 10 Downing Street, Points of Light Award in 2019 for her contribution to Dream Catchers and the eight-part series has gone on to screen twice on TVNZ as well as Air New Zealand, with some episodes also screening on British Airways and Air Canada.
Now Launching On YouTube
Dream Catchers, Series One is now launching on its own YouTube channel so these inspirational Kiwi stories can be shared around the world as well as throughout schools and educational resources in New Zealand. The hope is to then complete the remaining stories filmed and to continue encouraging a new generation of young New Zealanders to live their dreams no matter where in the world they are.
" I binge watched Dream Catchers on the plane to NZ today. Great way of celebrating kiwi success and inspiring others." – Craig Fenton, Director Strategy & Operations, Google UKI
Please watch, share and subscribe so Dream Catchers can alert you to more of these great Kiwi success stories coming soon.
Visit our YouTube channel http://bit.ly/dreamcatchers-youtube
Follow us on Facebook for updates http://facebook.com/dreamcatcherskiwi
Thanks for stopping by!
Yours in health & happiness 😀