LOVE FOOD! Who doesn't love a good recipe right? And when it's filled with Mother Nature's bounty there's something extra-special about it as it brims with life and energy and it transfers that energy to you and your cells.
It's amazing when you think about it. When you give up the processed stuff and start embracing the goodness from the earth it's incredible how your taste buds change. Berries taste so sweet, in fact, all fruit tastes incredibly sweet. I've often heard it called God's Candy which is apt. But deliciousness like our Overnight Oats and Cauliflower Crust Pizza is all right here for you. So we recommend getting into the kitchen and creating.
It's such fun plus you get to eat the results. What's not to love about that?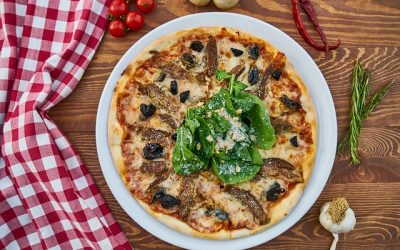 Pizza. Ahhh. I think I'm an addict! In Italy, I had it for dinner just about every night! In true Italian style, there are two types of pizza: red and white. Red obviously has the traditional pizza sauce spread over the base and your choice of toppings. White is often...
Oven baked kumara chips are delicious but they are starchy carbohydrates so, if you're watching your weight, it's a good idea to limit the amount of these that you eat. A handful, not the whole plate if you know what I mean. Serves 1-2 Ingredients: 1 kumara (sweet...

I'm a former magazine health/beauty editor, author and certified international health coach with a specialty in 40+ women. I have knowledge of anatomy and physiology, skincare, nutrition and a variety of wellness practises plus I have access to a some amazing experts so we can cover all the bases.