Why Dr Hauschka's Rose Day Cream?
As a former beauty editor, I used to have so much product it could be overwhelming at times. These days the shelves aren't so laden but I still have some of my favourites tucked away.
The other day I went to my 'faves' cupboard for the first time in forever. Spying Dr Hauschka, I pulled out the Rejuvenating Mask and Rose Day Cream to give myself a mini facial. These are classics and wonderfully fragrant and skin-nurturing. My skin was begging for some cherishing after a pretty full-on couple of months. I find it always shows in my skin. 🙍
Tip: It's still okay to use a product that's been tucked away for a long time if the packaging is intact, the seal has been broken and it's been in a dark cupboard.
The Story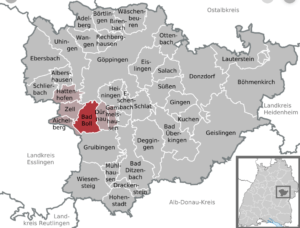 I was fortunate to travel to WALA, Dr Hauschka's head office in a place called Bad Boll/Eckwälden in Germany many years ago. It was like stepping back in time. Though it's trendy now, our restaurant waiter had a curly handlebar moustache! Our hotel room only held a single bed and no bath. And my Australian beauty editor friend and I unintentionally bullied our way to the front of the public pool – there was a protocol for going to the water jets – and got lost when we went for a walk and no one could speak English! Such fond memories. 😀
Dr Hauschka skincare was created by Rudolph Steiner back in the 1930s and the company has been based in Bad Boll since 1950. Long before it was 'cool' they built an eco-friendly building. and we could walk in the gardens where some of the ingredients were grown (many of their gardens are in other countries). The skincare is made from natural preparations based on biodynamic farming and anthroposophic medicine. It's very holistic and quite spiritual.
It's right up with what's buzzing today but it's not new for Dr H.
Rose Day Cream
Dr Hauschka Rose Day Cream is a moisturiser that helps to restore moisture and hydration to the skin while balancing its oil production. It contains all the beautiful extracts of wild rosehips, rose blossoms, and rose petal wax, as well as rose hydrosol (which I use as a skin tonic on its own). Rose Day Cream also contains shea butter, beeswax, carnauba wax and avocado oil. These ingredients are all beautifully hydrating and marshmallow and St John's Wort extracts help soothe any redness and help strengthen and soften your complexion. Rose Day Cream is rich and luscious and if your skin is feeling dry it will soak it up.
I love roses and am learning to take the time to smell them LOL 🤣- something we all must do. Self-care isn't just a buzzword at this time of life, it's essential because we simply can't handle stressful situations like we used to.
If you'd like to try it Dr Hauschka Rose Day Cream it's $62 AUD or $64 AUD for 30ml. A little bit of heaven you can purchase by clicking here.
Yours in health and happiness 💕